Blog inicijative starosajmiste.info i Foruma za primenjenu istoriju, Beograd, 2013-2017. godine
Kontakt: starosajmiste(at)gmail.com
Ovaj blog je pokrenut podrškom Rosa Luxemburg Stiftung-a Southeast Europe 2013-14. u okviru projekta "Istorija u pokretu" Foruma za primenjenu istoriju. Urednice: Nevena Negojević, Tamara Petrović-Trifunović, Rena Jeremić Raedle
Na ovom blogu se nalazi i arhiva bloga projekta "Poseta Starom sajmištu" https://www.starosajmiste.info iz 2012, čiji je uredik bio Milovan Pisarri.
Aktivnosti Foruma za primenjenu istoriju su podržavali brojni pojedinci svojim učešćem i kontribucijama.
Zahvaljujemo se donatorima na podršci: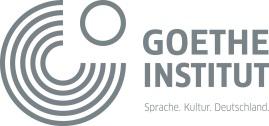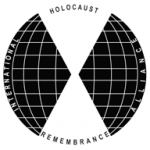 Privacy Policy
Last Updated July 21, 2018.
Embedded content from other websites
Articles on this site may include embedded content (e.g. videos, images, articles, etc.). Embedded content from other websites behaves in the exact same way as if the visitor has visited the other website.
These websites may collect data about you, use cookies, embed additional third-party tracking, and monitor your interaction with that embedded content, including tracking your interaction with the embedded content if you have an account and are logged in to that website.
Aggregated Information

We receive certain types of information about general activity at our website. This does not include personal identifying information, but does include how many times the website is visited, what pages or search terms are requested most, what domain names visitors are coming from and the date and time of each visit. This information is gathered and compiled into an aggregate form for statistical analysis and reporting. These reports track website activity overall rather than on an individual level.
Our website uses third party measurement software from Webalizer to gather and compile aggregated information. Webalizer does not collect, track or have any access to personal information received our website. To find out more about Webalizer, their technology, or their privacy policy, please visit http://www.webalizer.org.