Joint visit of the exhibition Holocaust in Serbia 1941-1944 - The problem of selective memory
On 25th March 2012 the public was invited to join a study visit of the exhibition "Holocaust in Serbia 1941-1944" at the Museum of the 25th May Botićeva 6, Belgrade, with a following discussion. Read a critical review by Milovan Pisarri "Exhibition on the Holocaust in Serbia: The problem of selective memory"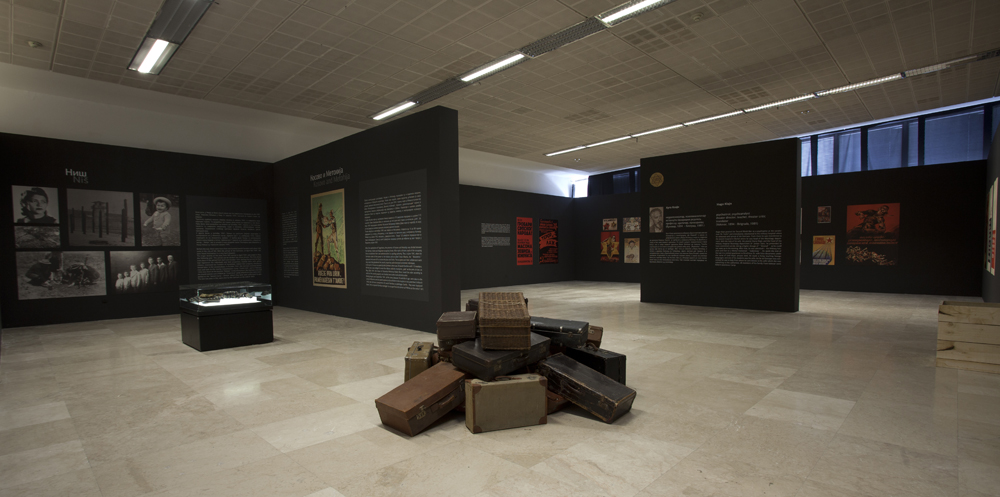 To mark the International Holocaust Remembrance Day, the exhibition The Holocaust in Serbia 1941-1944 was opened in Belgradeon 27th of January 2012. For the first time in Serbia was organized an exhibition, that dealt exclusively with the systematic extermination of Jews in Serbia. The exhibition, open for the public until 1st of April at the Museum of 25th of May, was realized by the Institute for Recent History of Serbia and the Museum of Yugoslav History and took place under the auspices of UNESCO and the Government of the Republic of Serbia.
The fact that the exhibition omits the facts about the role of Nedić's Quisling government in connection with the Holocaust during the occupation had prompted associates of the project to start a public call to visit the exhibition with the aim to evoke a public debate on its contents.
In a tekst published on the blog of the project, historian Milovan Pisarri criticizes that the exhibition conceals the role of local authorities in the execution of repression and mass killings during German occupation. He also finds that anti-semite stereotypes are reproduced in the exhibition and states a number of evident errors.
>> download exhibition catalogue
>> read the review "Exhibition on the Holocaust in Serbia: The problem of selective memory" by Milovan Pisarri